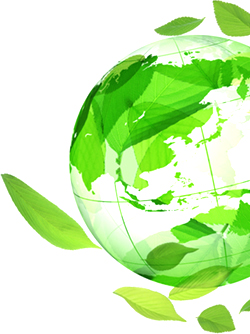 Since our company was founded in 1972 in the area of plastic extrusion, we have been calling ourselves a company specializing in the management of plastic extrusion with harmonious development of "people, goods and money" based on the coherent company system of developing new products, making patentable inventions, designing as well as building molds, and of manufacturing products.
To become a specialized company, it is essential to establish the rational and efficient production system that is necessary to produce high-quality products. A group of techies who are excellent in extrusion technology is needed. And the more important than anything else is for the product that is guarded with intellectual property right to be appreciated and adopted by the society. We are now in the era when high-grade products are common.
Our patented products have always added even higher functionality than actually needed to the concept of more effective resource utilization, more lightweight and more recyclability. Actually, many of our patented technologies are being used by several companies, including two national corporations listed on the first section of the Tokyo Stock Exchange, for automotive parts and industrial products through first-class companies in the United States, the Netherlands, Britain, and Korea. That is to say our invented high-grade products are enhancing environmental protection and more effective resource utilization through our customers in the world. We are convinced that we will be able to continue to provide the earth-conscious products through transactions with many companies in the world, and to work with all business partners for mutual harmony and benefit for many years to come.
Your continued guidance and support shall be always welcome and appreciated.